A
chieve Goal Zero
through strategic interventions based on AI enabled insights
Leverage one of the most comprehensive AI models created on cameras, sensors, edge devices, or drone data to manage safety risks in daily operations, construction projects, shutdowns, and turnarounds. Empower teams with real-time asset insights for intelligent decision-making. 
Automate safety standards such as OSHA, IOGP 577, COHS, and many others

 

Bring a sustainable behavioral change through tracking of multiple hazards

 

Achieve 360° coverage, including hard to reach areas

 

Detect exceptional conditions or threats in real-time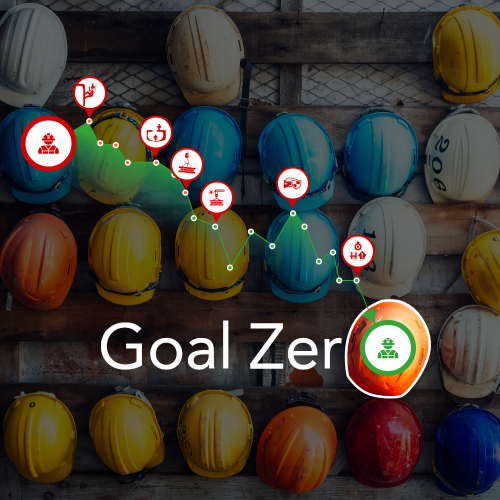 Manage occupational risks proactively and identify areas of improvement
Track, manage, and predict occupational hazards systematically and drive continuous improvement with T-Pulse. Ensure efficient work processes and manage industry-wide projects better. 
Prioritize actions based on risk score, zones, units, and recommended actions on all detected events

 

Get notified at all management layers on high potential event detections

 

Plan systematic improvements by accessing reliable and unbiased deep analytics

 

Benchmark safety metrics globally and become the most compliant organization.

 
Realize benefits of automating safety compliance at your site
Detect all safety events 24X7 and 365 days completely on remote. Convert all your visual devices to Digital Safety watch that keeps you always notified and ensures no unforeseen incidents. 
Leverage

design for large-scale data consumption

 

Track of all actions on recommendations through user friendly enterprise dashboard

 

Get weekly analytics segmented across your entire site

 

Achieve

100% traceability and referencing of all safety events. 

 
Make data work through high-precision deep learning models
Leverage one of the most accurate and comprehensive deep learning model set to highlight areas of interest, that is, potential incidents, on the basis of pretrained observation sets and programmed rules. 
Trained on the largest industrial data set over 5+ years

 

Compute efficient models to make larger number of automated sets running on complete data streams.

 

Assetless processing architecture through leveraging cloud infrastructure

 

Highest data security through SOC2, GDPR compliance and battle-tested by IT teams globally.

 
T-Pulse is compliant with internationally accepted standards

Configurable as per process
Petrochemical enterprise reduced safety violations by 10X with T-Pulse
Achieve End to End

Workforce Safety

automation

with

T-Pulse
Meet highest compliance, monitor all occupational risks, and get recommended actions to achieve global safety benchmark.