Introducing
Digital Pipeline Patrol 
Digital pipeline patrol platform leverages visual data from cameras, satellite or UAVs and pre-trained AI based algorithms to detect unauthorized events such as presence of heavy machinery, excavated earth, exposed pipelines, leakages, theft, missing signages etc. On detection of an event immediate alerts are generated in form of application based notification, e-mails and text messages. 

Asset-less processing
Assetless processing through cloud-based computation for all categorises and models

High Precision Comprehensive Models
Comprehensive pre-trained high precision AI models on global pipeline patrol surveillance categories

Easy Navigation and Visualization
Access processed information on a web based dashboard with easy navigation across both locations and type of observation.
High precision comprehensive AI models for remote pipeline surveillance and security
Intelligence for surveillance, security, monitoring and managing various working and non-working assets on a globally tested web platform.
Detect and log

illegal activity, excavation, drilling, digging, mining, blasting, encroachment, pipe leakages, exposed pipelines, miscreant activity and much more

 

Get insight with associated time, geo-location stamp and associated image/video feed 

 

Automatic email alert to relevant executives basis detection/non-detection of miscreant activity/event (along with date, time stamp)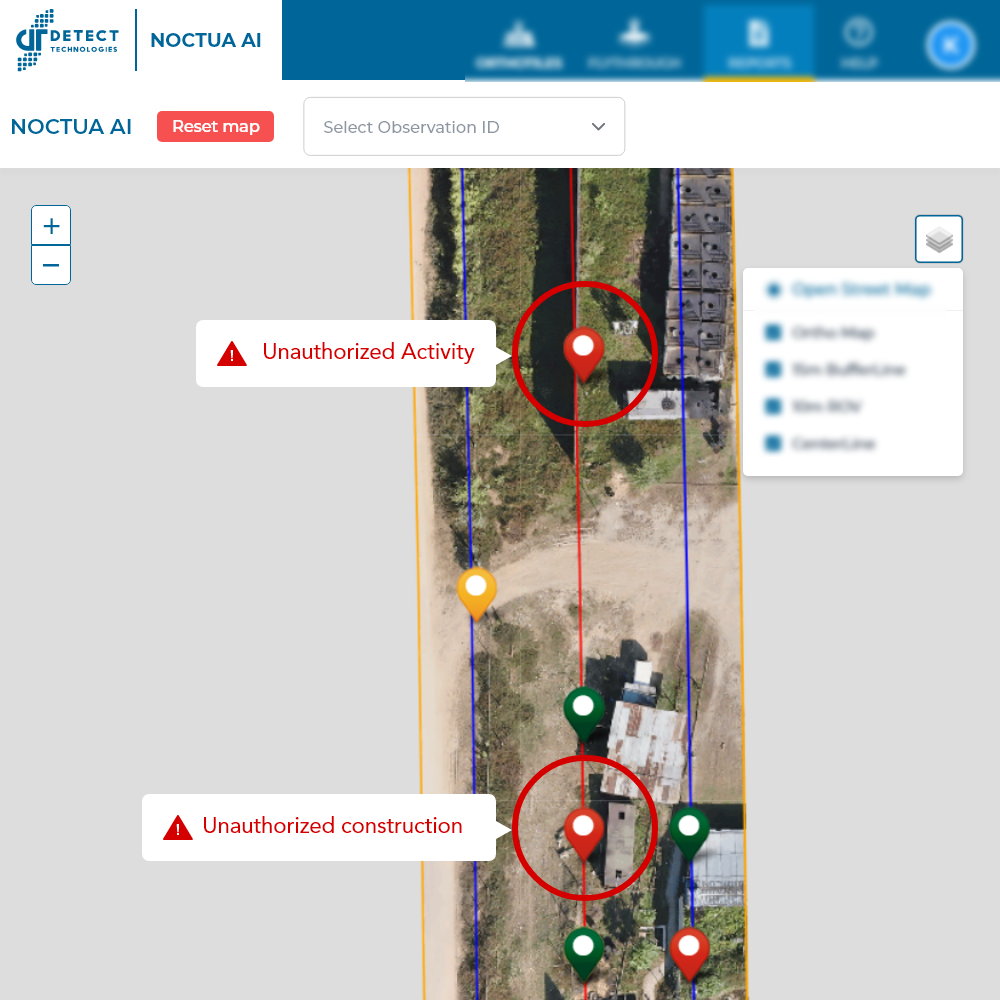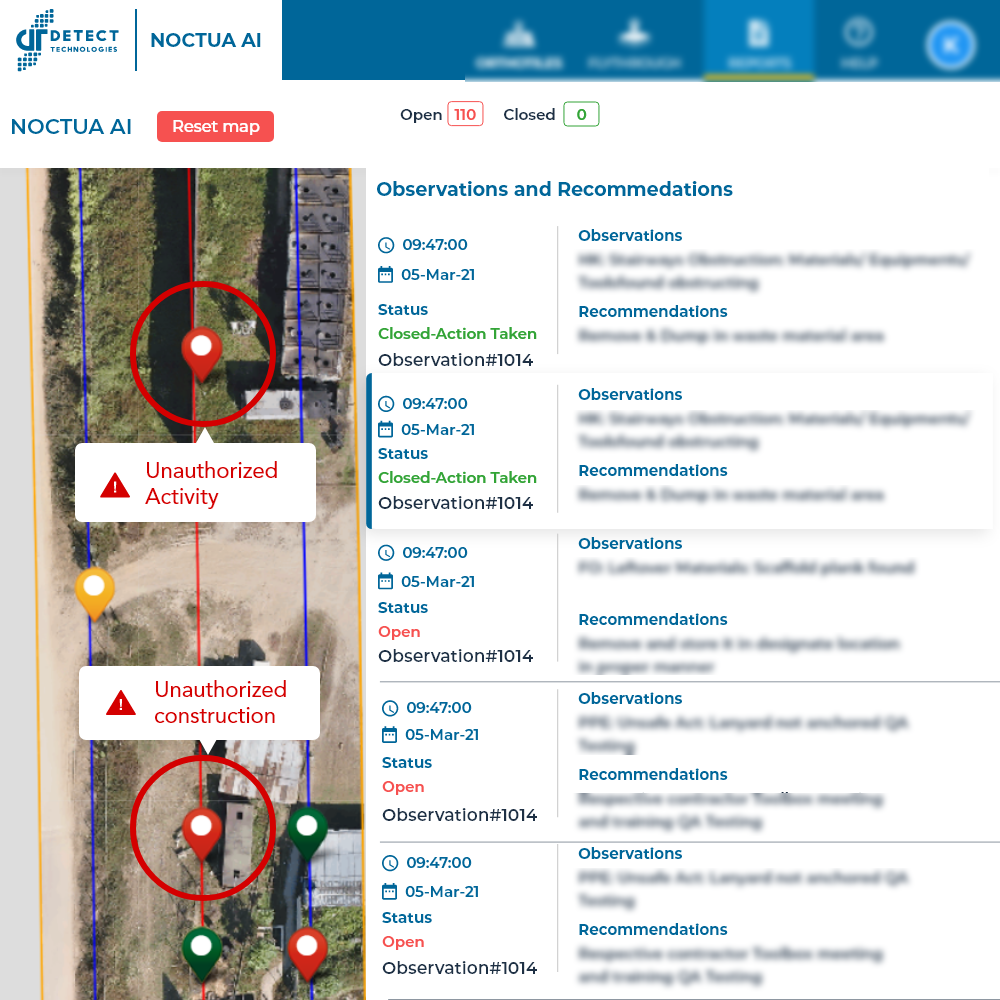 Get
actionable insights and track recommendations efficiently
Make informed and faster decisions through processed information provided by Digital pipeline patrol. Track closures of all observations and log actions for efficient closure of all events. 
Align actions better and assign them to relevant people

 

Send emails about specific location details and deadlines with location information where action is required

 

Ensure escalations are made when there are delays

 
Intelligent Surveillance of Transport Solutions with Digital Pipeline Patrol
Continually
reduce Pipeline risk with Digital Pipeline Patrol
Manage long-range assets using Digital Pipeline Patrol – an end-to-end surveillance, security and reliability platform