Noctua DAX™ is an autonomous and permanently installed industrial UAV built to empower customers. It is used to automate the security of remote assets, warehouse management, in-plant logistics, and inspection of a variety of assets. Detect Technologies offers more than 20 different automation categories in various applications with Noctua DAX™.

Fully automated
Pre-programmed locations and flight path including take-off and landing

GNSS navigation
Ensure quality positioning information at all times
RTK precision
Get accuracy and precision with real-time kinematics

Custom CV models
Explore new orbits of automation through configurable models
Geofencing
Keep the UAVs from exiting operational airspace
Interoperable
Embed insights into existing applications using APIs
Seamless data collection for large-scale industrial automation
Noctua DAX™ is an autonomous UAV that enables customers to process their needs safely and efficiently.
Install an industrial UAV system suited for your needs

Be more efficient without service

Get granular insights into various trends and configure KPIs and benchmarks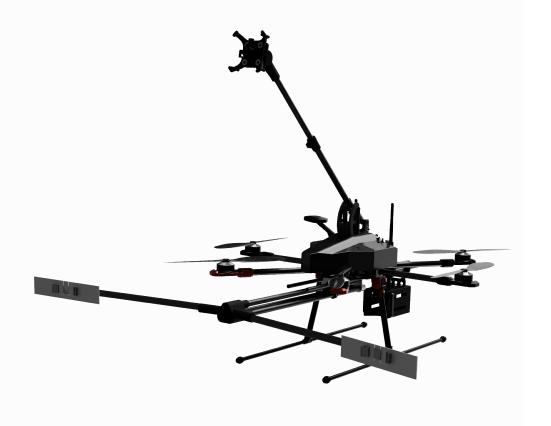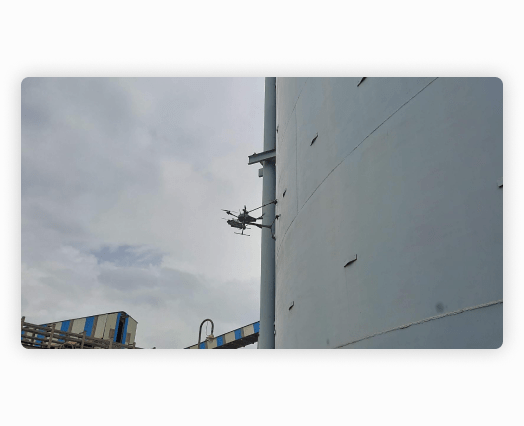 Detect anomalies in real-time and maximize industrial productivity
Make informed decisions and manage industrial operations better. Noctua DAX™ uses AI algorithms to detect defects, data issues, and errors and empowers managers with the right data.
Identify constituent elements of defects across industrial assets

Mitigate problems with visual, thermal, and thickness technology

Use AI-enabled analytics and alerts to reduce downtime and improve operations

Tailor payloads as per industrial requirements
Noctua DAX™ is built for your needs
Inspect a plethora of assets – boilers, pipelines, compressors, columns, tanks, cable trays, off-short structures, windmills, solar panels, pumps, heaters, flare stacks, transmission lines, chimneys, civil structures, tanks, insulated pipes, and a lot more with a web-based interface. 
Automate inspection with
autonomous industrial UAVs
Configure Noctua DAX™ as per your needs and automate industrial processes with autonomous UAVs.